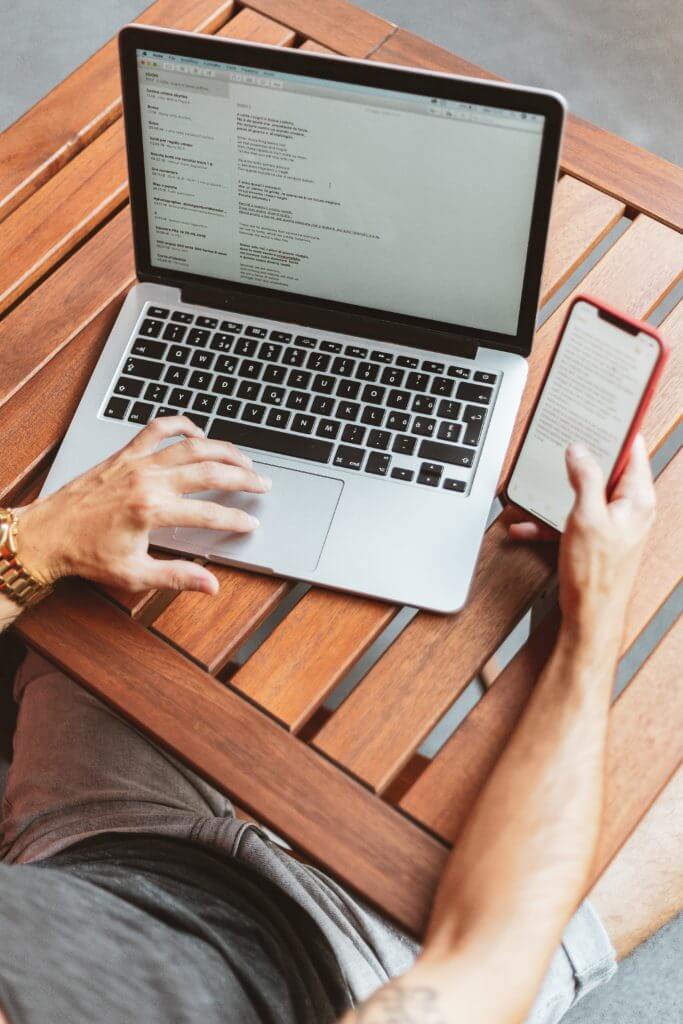 In the past decade, the U.S. job market has changed dramatically. In October of 2009, we had a 10% unemployment rate. In September of 2019, that unemployment was down to 3.5%. Businesses have more open jobs than professionals to fill them, making it more and more difficult for recruiters to find and engage with qualified candidates. Thirty-six percent of small businesses couldn't fill their open positions as of June of 2018. 
With a tight job market like this, businesses are searching for better ways to attract, communicate with, and hire top candidates. However, recruiters are struggling to find an efficient way to connect with candidates through the channels they prefer. 
Enter business text messaging. 
Business SMS platforms empower recruiting teams to reach out to candidates via their favorite messaging channels, forming closer bonds and encouraging more conversations. Today's top platforms offer extensive enterprise-class capabilities, including advanced integrations and productivity features, to help teams manage all recruiting communications through a single, centralized system.
Dive in to learn why business text messaging is the future for recruiting. 
Candidates Prefer Business Text Messaging
There's no denying that everyone loves texting. The majority of Americans (97%) text at least once a day. The average adult spends a total of 23 hours a week texting. Everyone's phones are always on hand, too; 90% of cell phone users carry their prized possession with them all the time, and 71% of adults never turn off their phones at all. As a result, 98% of SMS messages are read. Recruiters that reach out to candidates through business text messaging win candidate appreciation by using their favorite channel—and guarantee that they'll see your message.
Recruiters Can Reach More Professionals, Faster
Texting is popular—and fast. In fact, 90% of texts are read by consumers within the first three seconds of receipt, and the average response time for a text is 90 seconds. When recruiters use a business text messaging platform to reach out to candidates, they can make responses fast too, even on a large scale. Most advanced platforms offer a shared inbox, which empowers teams to receive messages of all types, including native texting apps, third-party apps, and web apps. From a business SMS platform, team members can answer incoming candidate messages individually or send personalized mass texts to large lists of candidates quickly.
Texting Can Help Every Step of the Process
Most recruiters know that texting is highly popular without looking at the stats, but aren't sure how exactly to use it throughout the hiring process. Luckily, business text messaging works in every step of the way. With the proper opt ins, recruiters can:
Form close connections with new candidates through one-on-one texting

Receive referrals from internal employees

Schedule phone screenings and in-person interviews

Answer post-interview questions

Inform candidates about decision progress

Manage initial onboarding, including paperwork requests 
Teams Can Move Candidates through the Pipeline Faster 
Because recruiting enables teams to reach out to and hear back from candidates within a shorter amount of time, teams can move candidates through the recruiting pipeline more quickly, too. Currently, recruiters have to wait large amounts of time for candidates to respond to LinkedIn messages or emails, if they respond at all. This slows down the entire process; for example, it can take days to simply schedule an interview. When teams reach out to candidates via business text messaging, they can receive responses more quickly—speeding up the candidate pipeline and empowering businesses to secure new hires faster than ever before.
Texting Is Easy to Work into Daily Workflows
Recruiting teams considering business text messaging can be hesitant to adopt a new technology—with good reason. Recruiting professionals already have plenty of third-party apps and tools that they use, and adding more can be confusing. With business text messaging, teams can take advantage of SMS integrations to integrate their app ecosystem. For example, teams can integrate their ATS and business text messaging platforms, empowering recruiters to text directly from their ATS and automatically sync all candidate data. When your team uses a top business SMS platform, integrations are available with key apps, like Salesforce, Apple Business Chat, and Salesforce. 
Performance Analysis Is Easier
Last—and certainly not least—business text messaging empowers recruiters to analyze the success of candidate interactions. Top business SMS platforms offer extensive reporting on key factors like agent response time, resolution time, and volume of incoming and outgoing messages. With this critical information, recruiters can both analyze the performance of their business texting channel and compare it to other channels, determining areas for improvement and testing consequent strategy adjustments.
Overview
Business text messaging is one of the hottest tools in recruiting right now, and it's no wonder. Business SMS is faster, more efficient, and more effective than any other communication channel on the market. It empowers recruiters to reach more candidates, improve the candidate experience, and secure new hires more quickly than ever before.