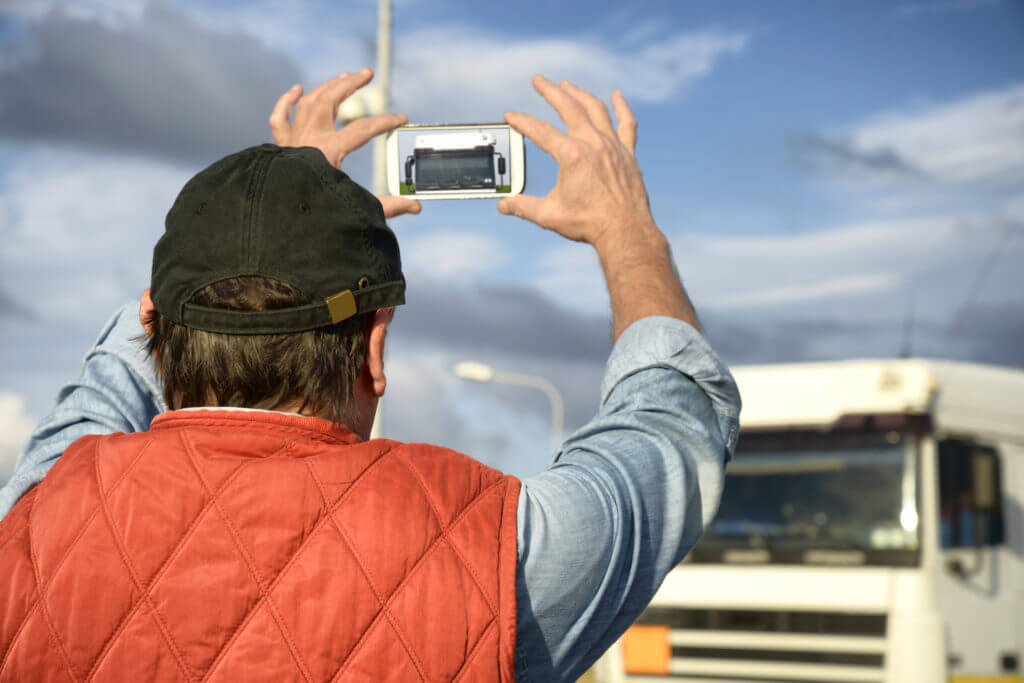 In the United States, the trucking industry is booming. In 2017, trucking generated more than $700 billion of business. As trucking companies thrive and expand, they are faced with a new challenge: how can they efficiently manage their expanding teams? Enter business text messaging. 
A single trucking business manages communications with at least three groups: customers (shippers), truckers, and back-office workers. Timely and accurate communications are critical to each aspect of the business, from customer service to inventory management. Considering that many workers in the trucking industry are constantly on the move and functioning as contractors, there's only one communication channel that can span various trips and multiple companies—business text messaging.
Read on to learn how trucking companies can use business text messaging to streamline their communications throughout their business. 
Customer-Facing Communications
Today's shippers have high expectations, like real-time delivery updates and quick answers to critical queries. While channels like email and phone calls are far too slow to provide fast enough responses, business text messaging is perfect for fast customer-facing communications. Business SMS can help trucking companies: 
Send Personalized Notifications En Masse
Shippers like to know where their loads are, when they can expect their arrival, and what delays they face, especially in the event of weather-related or traffic-related delays. To keep shippers up to date with the status of their deliveries, trucking dispatch teams can send personalized notifications to large lists of customers all at once. Dispatch agents can create templates, then send or schedule messages through their business text messaging platform, which automatically uses merge tokens to draw on customers' custom fields to personalize each message as it is sent. 
Answer Shipper Questions Quickly
Shippers have a lot of questions—questions that they want answered quickly. With a business text messaging platform, customer service team members have a variety of tools at their disposal to help answer incoming messages or queries as quickly as possible. These include:
Shared inboxes

, which enable team members to see incoming messages from all messaging channels in a single, centralized location

Automated routing

, which automatically sends messages with specific keywords to the appropriate agent

Auto replies

, which can immediately recognize and send templated texts in reply to basic shipper questions
Automate Shipper Account Management
Business text messaging allows teams to integrate with CRM systems, too. With help from these integrations, shipper data entered in one system will automatically update in the other, eliminating redundant data management tasks and reducing the chance of error for back-office teams. 
In-Field Communications
Business text messaging is also a key tool for managing in-field staff—especially truckers. From day-to-day updates to delivery problem-solving, texting can streamline most in-field communications. In particular, business text messaging can help dispatch teams: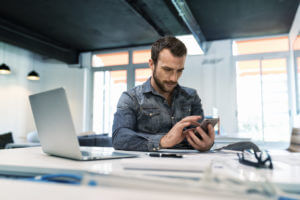 Send Time-Sensitive Notifications
While truckers or truck technicians may use email or phone calls for complex communications or sharing documents, they can't check email on the road. Phone calls, unless they're for emergency situations, can be distracting while truckers are driving. Instead, operations team members can send texts for truckers to read when they make their stops. Operations teams can even schedule these texts so they arrive at a specific time, such as when a trucker is done driving for the evening.These texts are useful for:
Requesting status updates

Travel alerts

Location or payment confirmations

Schedule changes 

Holiday greetings

General manager communications
Solve Delivery Challenges
While truckers who experience true emergencies while driving should call into operations teams for help, texting works well for a wide variety of on-the-spot issues, like incorrect delivery addresses or absent unloading teams. Instead of contacting dispatch teams using phone calls, which are often ignored, or email, which is not checked regularly, truckers can send a quick text to see whether the dispatch agents on call have a solution. If agents don't have the answer, they can text the relevant shipper. Since 90% of texts are read within 3 seconds of receipt, shippers are likely to read and respond to texts fast enough to prevent any delivery backup.
Back-Office Communications
Business text messaging can also be used to streamline back-office communications. Business text messaging allows teams to:
Disperse Timely Content
Professionals take an average of 1.87 hours to respond to business emails, but it takes, as we mentioned above, 90 seconds for people to respond to texts. Sending simple questions or notes via text message is a much faster alternative to either sending a long-winded email or spending time talking to a coworker face-to-face. Business text messaging is particularly useful for urgent messages. These include:
Last-minute dispatch needs

Scheduling problems

Holiday reminders 

Emergency office closures
Simplify Training
Training can be a huge challenge for back-office workers, especially considering the amount of new technology businesses adopt each year. Managers can use business text messaging to organize and relay training schedules, creating lists of contacts for certain shifts and texting reminders in bulk. They can send training tips or reminders throughout the onboarding process, which is particularly helpful when team members have a question and no coworkers are available to answer. Business text messaging platforms even allow employees to insert private comments into customer service chats, enabling training leaders to advise new employees about shipper communications. These platforms also track agent statistics, like response times and chat counts, allowing managers to review new agent performance and suggest subsequent improvements.
Ready to improve communications with business SMS? Try our text service for business for free.