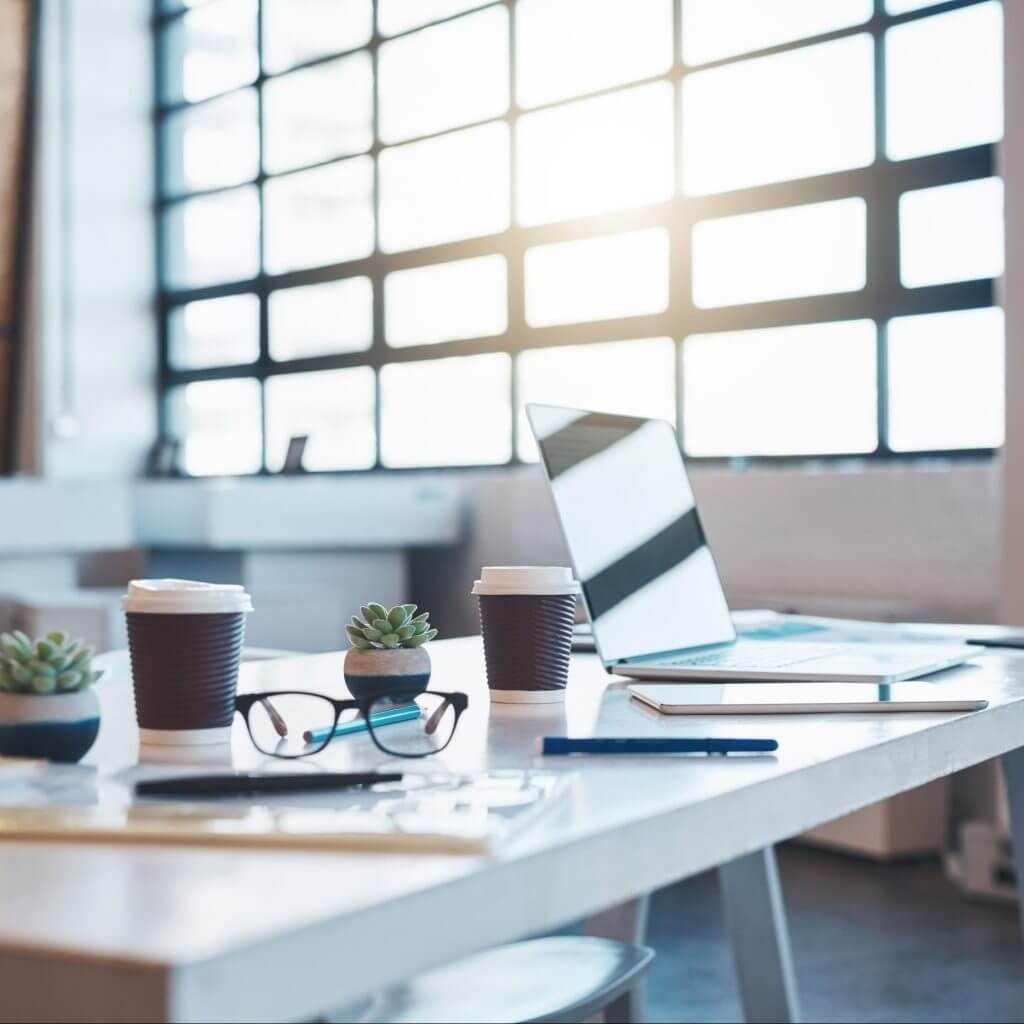 Blizzards blow in. Office building pipes bust. Pandemics sweep the country. No matter the cause, the result is inevitable: sometimes your team has to work outside of the office, and with little warning. But there's no need to worry about lost time or disgruntled customers with help from a business SMS platform. The right cutting-edge platform will offer the tools your team needs to collaborate out of the office successfully—and to provide the kind of top-notch customer service your brand is known for. 
Read on to discover four steps to take with business SMS when your team is suddenly working out of the office.
Create a Descriptive Auto Reply 
First and foremost, set up a new auto reply as your team receives information about your new circumstances. Your auto reply should acknowledge the current situation, and let customers know about any delays. 
Your auto reply may look like one of these examples:
Hi there! You've reached Kelly & Johnson Creative. We're working from home today due to the snowstorm. Please expect a response within 30 minutes. We apologize for the longer-than-usual wait time. Text STOP to unsubscribe. 
Hello, this is Swift Shoes. Our store is closed due to an unexpected plumbing emergency, but a customer service agent will be with you in a few minutes.👟 Text STOP to stop receiving texts. 
Hey! You've reached Mediterranean Bistro. We're open for takeout only due to recent state guidelines. Please text in your question or order, and a representative will be with you in a few minutes. Text STOP to unsubscribe. 
Auto replies are a great way to keep customers in the know, readjusting their expectations as your team adjusts to the new circumstances. 
Set Up a Streamlined Shared Inbox Process
Your shared inbox empowers your team to receive all incoming messages, whether they're from native SMS apps or other messaging channels, in a single hub. 
Even if your team was already using your shared inbox before, it's time to set up a stricter process. Now that your team members aren't working side-by-side in the office, it can be harder to ensure everyone's got an equal workload. 
Set up an assignments system. For example, you may want a manager to assign each incoming message to a specific team member. That way, each team member will know exactly which chats to answer, and won't spend time choosing them from the central inbox area. A manager can quickly identify which messages fall under certain team members' expertise, helping the team resolve queries faster as a whole. 
Your team can use team-wide assignments, where all messages are assigned to each team member. However, your team member may feel that they're receiving too many notifications at once, which can be overwhelming as everyone works to stay organized. 
Use In-Platform Collaboration Tools
Your shared inbox is a powerful collaboration tool on its own. But there's one more key tool within your shared inbox that your team should use as you work together from far apart.  
Private comments empower your team members to collaborate on customer queries behind the scenes. Simply mention a coworker with an "@" symbol, then they can see the message you're referring to. They can help you without your customers ever knowing. 
When your team can't collaborate in person, in-platform collaboration tools are the next best thing. They empower you to keep up the great teamwork from afar. 
Add SMS Integrations for a Smoother Cross-App Workflow
When your team works from home, it's critical that your entire app ecosystem is running smoothly. The more organized it is, the faster your team can collaborate and resolve customer queries. Enter SMS integrations.
SMS integrations allow web apps to share data and work together. Your team should consider a(n):
CRM SMS integration

. With a CRM SMS integration, like

Salesforce SMS

, your platforms will sync data continuously. All contact information and custom fields will be updated automatically, so your team can access accurate information at all times. 

Internal messaging tool integration

. If your team lives in Slack, it makes sense to keep your customer communications in there, too. A

Slack SMS

integration allows your team to read and reply to all incoming messages within a dedicated Slack channel. It's a great way to allow your team to collaborate quickly without switching platforms.

Customer service or marketing tool integration

. Some teams prefer to work within their customer service or marketing tools. Use a

Zendesk SMS

or

HubSpot SMS

integration to message right from within your favorite platform, keeping all customer outreach activities centralized in a single hub.
SMS integrations empower your team to stay on top of their game—no matter how far apart their workplaces are for the time being.
Want to learn more ways to collaborate outside of the office with business SMS? Check out our blog.