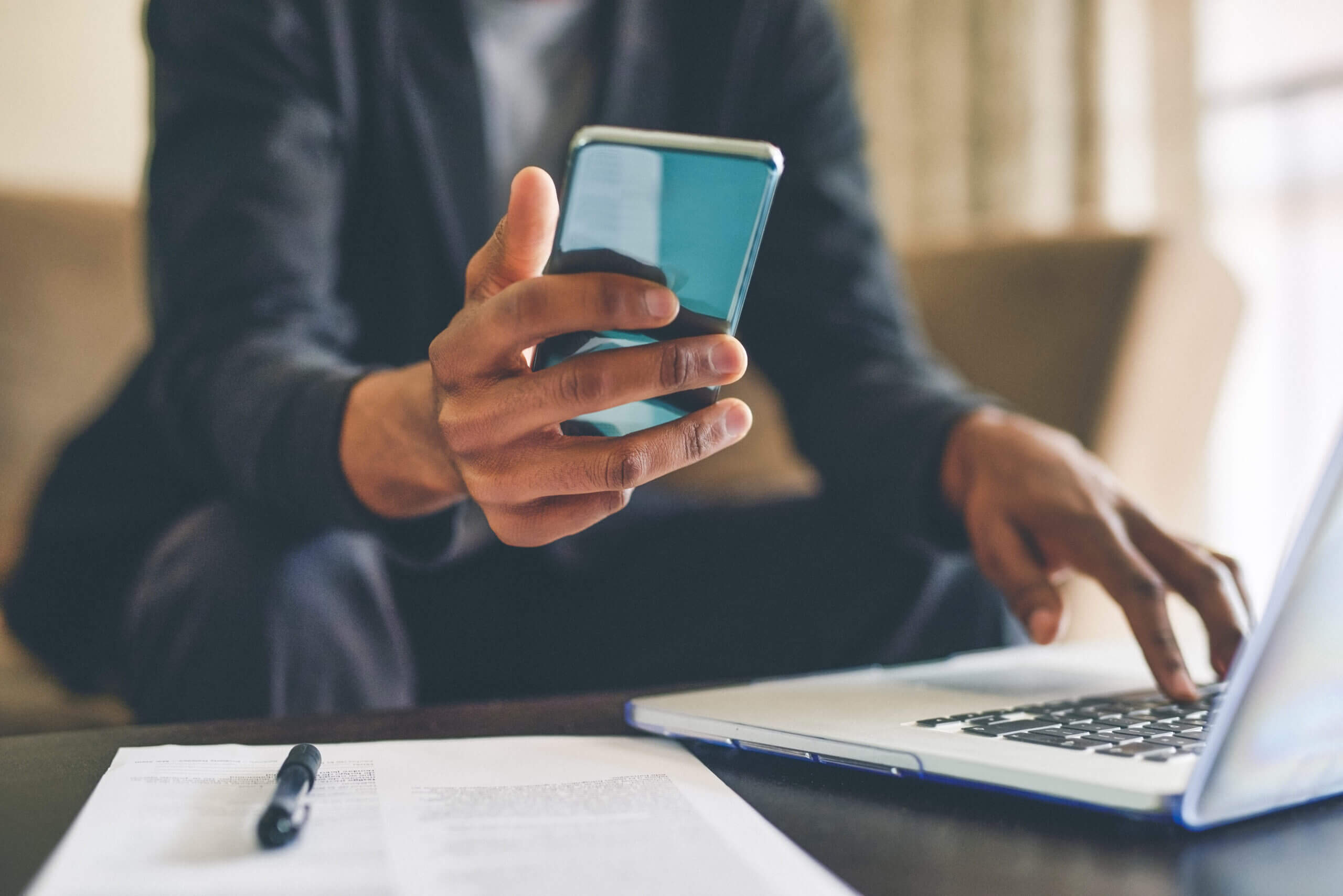 Conversational customer engagement is taking the business world by storm. The strategy focuses on person-to-person conversations between companies and their customers that build strong relationships. While this strategy centers on human interaction, there are a few additional tools businesses need for successful conversational customer engagement.
Read on to discover five must-have tools for conversational customer engagement. 
A Business Text Messaging Platform
Conversational customer engagement is a messaging strategy. Before anything else, you need to have a business text messaging platform. This platform will offer your team the features you need to successfully interact with customers. 
In addition to those critical features—which we'll explore listed below—ensure that your business text messaging platform offers:
Data security (preferably with

SOC 2 compliance

) to keep your data and your customers' data safe

Both mobile and web apps to allow your team to use business SMS how they'd like

Roles and permissions

to protect customer data

Intuitive user interface to reduce training time and expedite daily use

Reporting

to track progress and compare channel performance
Business texting services that offer these enterprise-grade administrative tools will help your team manage data, boost team productivity, and make improvements for the future. These are the foundational requirements for successful conversational customer engagement. 
A Shared Inbox
A shared inbox is a central hub where all incoming customer messages arrive. In advanced business text messaging platforms, the shared inbox will contain key efficiency tools to help your team answer incoming customer questions faster. And successful conversational customer engagement is all about being responsive to customer texts.
An enterprise-grade shared inbox should include:
Private comments

for quick team coordination on customer queries behind the scenes

Assignments

to control how team members are alerted to incoming customer queries 

Auto replies

so customers know when to expect your teams' response 
With the right shared inbox, your team can answer customer queries faster than ever. This speed is a key ingredient for successful conversational customer engagement. 
Messaging Channel Integrations
Conversational customer engagement is primarily conducted through business text messaging. However, it's important to empower your customers to message your team through their favorite messaging channels, whatever they may be. After all, the average consumer uses three different messaging apps each week. 
So what messaging services should you integrate with your business text messaging platform? Ensure customers can message in through:
Facebook Messenger

WhatsApp

Apple Messages for Business

Google's Business Messages
All messages will arrive right in your shared inbox. Publish both your business text messaging number and these entry points on your website, social media, and customer emails. The more customers who know about your services, the more will text in! Then you can begin having key conversations that build customer relationships.
A CRM Integration
SMS integrations are a key ingredient in successful conversational customer engagement. They help your team streamline workflows across web apps. In some cases, like integrating your SMS platform with your CRM system, they can help your team personalize customer texts. Since successful conversational customer engagement is all about making authentic connections, personalization is a priority. 
An SMS CRM integration will:
Empower your two platforms to share data continuously, updating whenever new information is added

Log business texts to your CRM system

Keep contact information, including custom fields and agent notes, up to date
Accurate information is critical when it comes to successful conversational customer engagement. Your team has to ensure customers know that providing a personalized experience is your priority —and that you're willing to go to lengths to do so. 
A Texting Widget
Customers are sure to start conversations with your team—if it's easy to do so. One of the easiest ways for them to start texting your team is through a texting widget on your website. These colorful buttons are easy to see, click on, and engage through. 
A texting widget will:
Immediately open customers' native SMS apps and populate messages (if clicked on through a mobile phone)

Immediately open a chat box, similar to a chatbot (if opened on a desktop or laptop)

Send messages right to your shared inbox
Successful conversational customer engagement is all about interacting with customers. The easier it is for them to reach out, the more likely they'll do so.  
With these tools in hand, your team will be ready to maximize their conversations, building strong customer relationships and creating more evangelists for your brand. 
Want to learn more about top tools for conversational customer engagement? Read our blog.