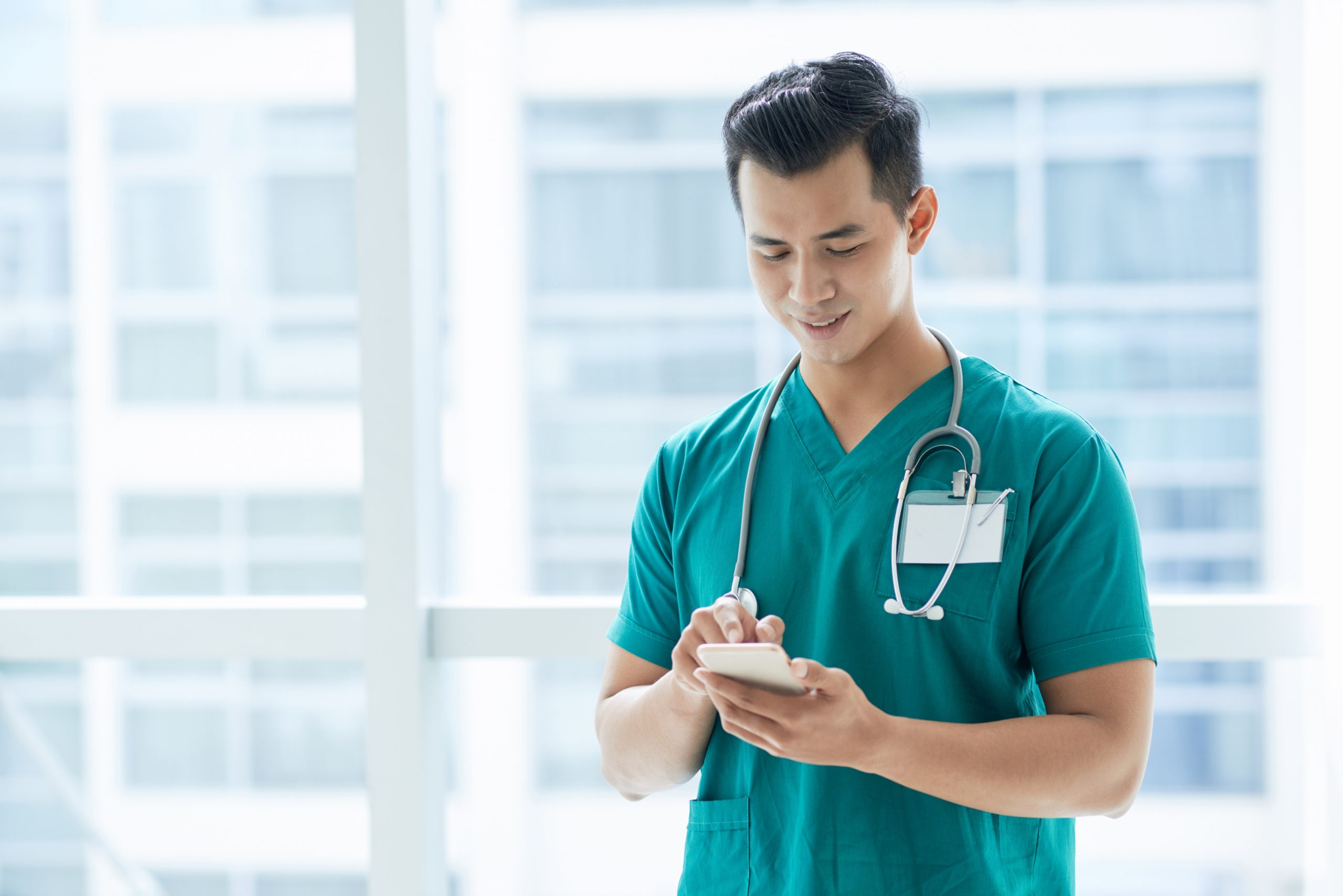 The COVID-19 pandemic has changed healthcare communications. Many of the most popular communication tools are here to stay as our world slowly returns to normal. SMS for healthcare, for example, is a post-pandemic must-have. 
What Is SMS for Healthcare?
SMS for healthcare is texting specifically for healthcare institutions. SMS healthcare solutions help you send, receive, and manage hundreds to thousands of patient SMS messages every day. Top platforms are HIPAA- and SOC 2 Type II-compliant, protecting patient contact data while in storage and transit. They also empower patients to opt out immediately with key automations, so they maintain control over their own data. 
How Has SMS for Healthcare Been Used During the COVID-19 Pandemic?
Healthcare organizations began quickly adopting SMS healthcare solutions at the beginning of the COVID-19 pandemic. While the channel was already a compliant option for healthcare facilities, the U.S. Department of Health and Human Services confirmed that business text messaging may be used for telehealth during the pandemic. Texting proved a fast, reliable way to connect with most patients. Teams used it to manage administrative tasks while using their secure portals to share more sensitive information. For example, teams used SMS to:
Manage appointment scheduling and rescheduling

Send appointment and procedure reminders

Provide general pandemic notifications, including new procedure information, testing and vaccine updates, and safety tips

Alert patients to sensitive updates in their secure portals
All of these use cases are still applicable today, and will be in the future. Texting is convenient for general administrative tasks that are a permanent part of healthcare organizations. Plus, teams may need to conduct certain COVID-related texting tasks for months or years, such as sending patients reminders about ongoing COVID-19 testing.  
Why Is Healthcare SMS a Must-Have Now?
SMS has made it easier to communicate with patients during an emergency situation. Whether or not your team has adopted an SMS healthcare solution yet, they are a necessity now. Here's why: 
Patients Expect Convenient Communications
During the onset of the COVID-19 pandemic, many healthcare organizations (and businesses in general) started allowing customers to text them. Customers have grown accustomed to the convenience of managing many of their administrative tasks through SMS. In fact, nearly one in five patients prefers receiving texts from physicians to checking their patient portals.
Tighter Schedules Demand More Effective Notifications
The COVID-19 pandemic has forced healthcare institutions to reduce the number of patients in waiting rooms and offices. They tightened schedules by sending appointment reminders and managing parking-lot waiting rooms in real time via SMS. (SMS is a highly read channel, ideal for real-time communications; 90% of texts are read within three seconds and responded to in 90 seconds.) Keeping SMS for healthcare ensures you keep those efficiencies in place. Adopting it for the first time empowers you to streamline your operations further.  
Safety Policies Are Still in Flux
Even as vaccines become more available, your team is still changing operational policies. While you're not adjusting them as frequently as you were at the start of the pandemic, these changes are still important to convey to your patients. Sending these updates via patient SMS messages is a fast way to ensure everyone is up to date. With an open rate of 98%, texting is the best way to reach the majority of your patients quickly. 
Unpredictable Situations Are Always a Possibility
The COVID-19 pandemic initially caught most healthcare institutions by surprise, highlighting the importance of adaptable communications. Teams had to rush to move most of their operations online, and figure out a way to share important communications with their patients. If text messaging is already established in your organization, your team will be prepared for any unpredictable situations in the future. In the meantime, you'll reap the benefits of a fast and secure communications channel that puts patients first.
Want to learn more about using SMS for healthcare? Check out our SMS healthcare solutions page.