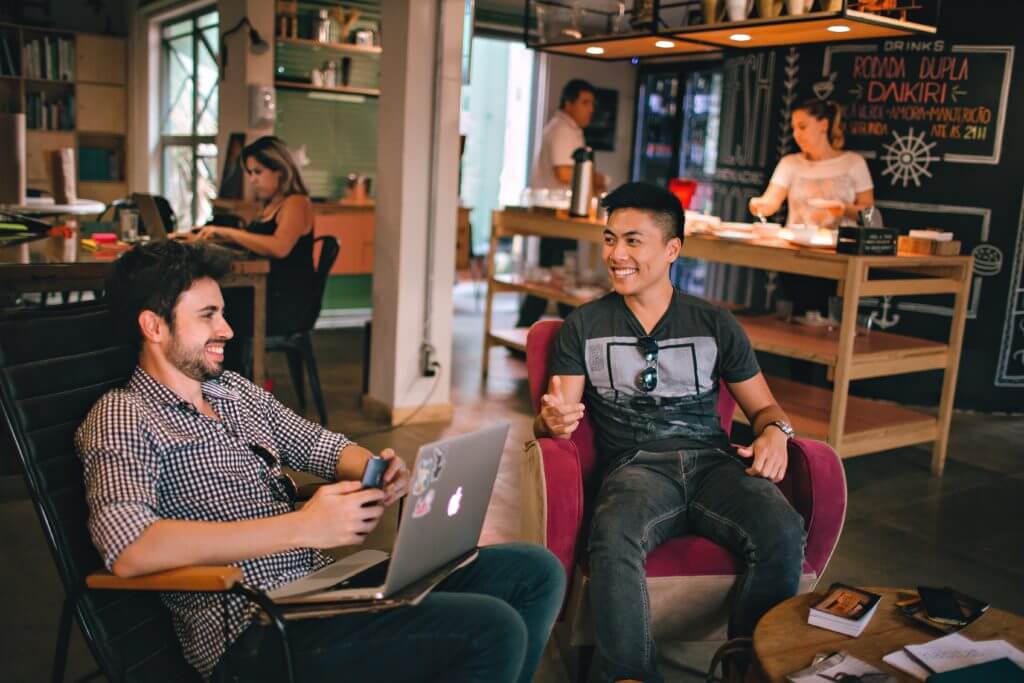 Small businesses have a big advantage over large enterprises: they provide an intimate, personalized experience that draws in consumers looking for quality. This emphasis on experience makes business text messaging, a fast and customizable communication method, the perfect choice for small business customer service teams.
Because it can be challenging to adjust from personal texting to business texting, we've rounded up 10 tips that will help you master SMS for customer service. Read on to discover how to use texting to create the kind of service experience that consumers rave about.
SMS Customer Service Tip #1: Ensure Recipients Opt In
Whether you are sent the initial query or are reaching out to a customer, it's your responsibility to confirm that your recipient wants to receive a reply via text message. This is part of the TCPA regulations, and ignoring them can lead to legal action or fines.
There are two easy ways to empower customers to opt in. You can allow customers to text a number with a keyword, like "SMS update," which would then auto-reply with a confirmation. Otherwise, you can redirect users to a website or form where they check a box to opt in.  
Once you've completed this simple task, you'll be ready to continue the conversation with your customer.
SMS Customer Service Tip #2: Keep Notifications Useful
Once a customer support conversation has started, no matter the content, send regular—but useful—updates about the resolution. People like to know the status of their products and appointments, and text message is a great way to ensure they remain informed. Items you can send notifications about include:
Appointment confirmations

Delivery updates

Order confirmations

Refund statuses
These updates may not always receive a response, but will make all the difference for your customer.
SMS Customer Service Tip #3: Personalize Messages When Possible
Since small businesses are known for their personal touch, emphasize this differentiator when you provide customer service via text message.
Include your recipient's name multiple times throughout the conversation and refer to his or her past orders or other relevant information you have on hand. Offer your name, too, so your recipient feels like he or she is communicating with a real person instead of a computer or an automated message from a bot.
SMS Customer Service Tip #4: Perk Up Your Written Voice
As everyone has experienced, it's easy to mistake the tone of a text. Text message customer service requires team members to exude positivity, using tricks to sound as positive as possible and avoid any miscommunications. To maintain a positive tone, you can:
Avoid one-word sentences.

Use punctuation, especially exclamation points, but don't go overboard!

Insert polite phrases, such as "my pleasure" and "thank you."

Add emojis when appropriate.
These tips should ensure that your customer can tell you are writing with good intentions.
SMS Customer Service Tip #5: Stay Professional
It's okay to err on the side of chipper, but don't get too casual.
Items like emojis and GIFs can work in some conversations, depending on your company's style guide and culture. However, managers should provide individualized guides for appropriate texting to clarify what your branding allows.
In general, the rules of professional emails apply to texting as well. For example, it's important that you use proper grammar and refrain from using acronyms, as some customers may not understand them.
SMS Customer Service Tip #6: Redirect In-Depth Conversations
Customer service via text message works best for short, neutral conversations, such as quick questions, appointment rescheduling, or order adjustments.
If you receive an emotional message or one that needs in-depth responses and attachments, politely provide either a phone number or email to the customer. It's best not to risk any confusion in these cases.
SMS Customer Services Tip #7: Never Spam Customers
While text message marketing campaigns are effective when used rarely, too many sales-related messages can cause customers to opt out of your small business text message services. Leave any sales offers to your marketing team, and focus on providing the best value you possibly can with attentive—and relevant—customer service.
SMS Customer Services Tip #8: Use Succinct Language
SMS conversations should be short and sweet. While acronyms are not encouraged, brief sentences are; text messages are favored by consumers because they are shorter and more direct than emails. To keep your word count as low as possible without sounding rude:
Refrain from using an introduction, like

"Hi, [name],"

at the beginning of each and every text within a conversation.

It's okay to use your name at the end of messages, but keep it short.

Avoid using multiple adverbs in sentences, like "really," "actually," or "very."

Use link shorteners to cut down long URLs.
By using brief messages, it's more likely that you will  maintain a hold on your customers' attention and resolve customertheir queriesy quickly and increase word of mouth referrals.
SMS Customer Services Tip #9: Reply Quickly
Your text messages shouldn't just be short—they should be fast, too. Nowadays, 97% of Americans text at least once a day and the average adult spends a total of 23 hours a week texting. In other words, your customers are probably adept texters who expect responses within minutes, not hours or days like they would with emails.
Mastering the art of the succinct, fast replies should be a priority for your team. You can facilitate speed and accuracy by empowering trained staff with the necessary templates and cutting-edge business texting tools.
SMS Customer Services Tip #10: Prioritize Feedback—And Show Results
Once your customer's query is solved, be sure to offer him or her an opportunity to provide feedback via a survey. Customers enjoy the opportunity to let their voices be heard, plus feedback empowers you to improve your services for future customers.
If you receive a lot of similar feedback, be sure to let your customers know that their voice has been heard. Send an update text informing opted-in customers that your brand has noticed this feedback come in regularly, and list the steps that you are going to take to remedy it. Small touches like these set small businesses apart from their larger counterparts.
SMS Customer Services Tip #11: Proofread Everything
Much like diamonds, mistakes in texts are forever. When you are providing customer service via text message, be sure to proofread every sentence, checking for any kind of mistake. These can include:
Grammatical errors

Spelling mistakes

Order number, delivery date, or similar typos

A negative tone

Off-brand replies
Small business customer service teams often adopt customizable templates, available within some business texting platforms, to prevent these mistakes. But even if you are using a template, be sure to double-check your text before you press "send."  
With these easy tips, your texts will be read quickly by your customers. Have any questions about using SMS for small businesses? Give us a shout.