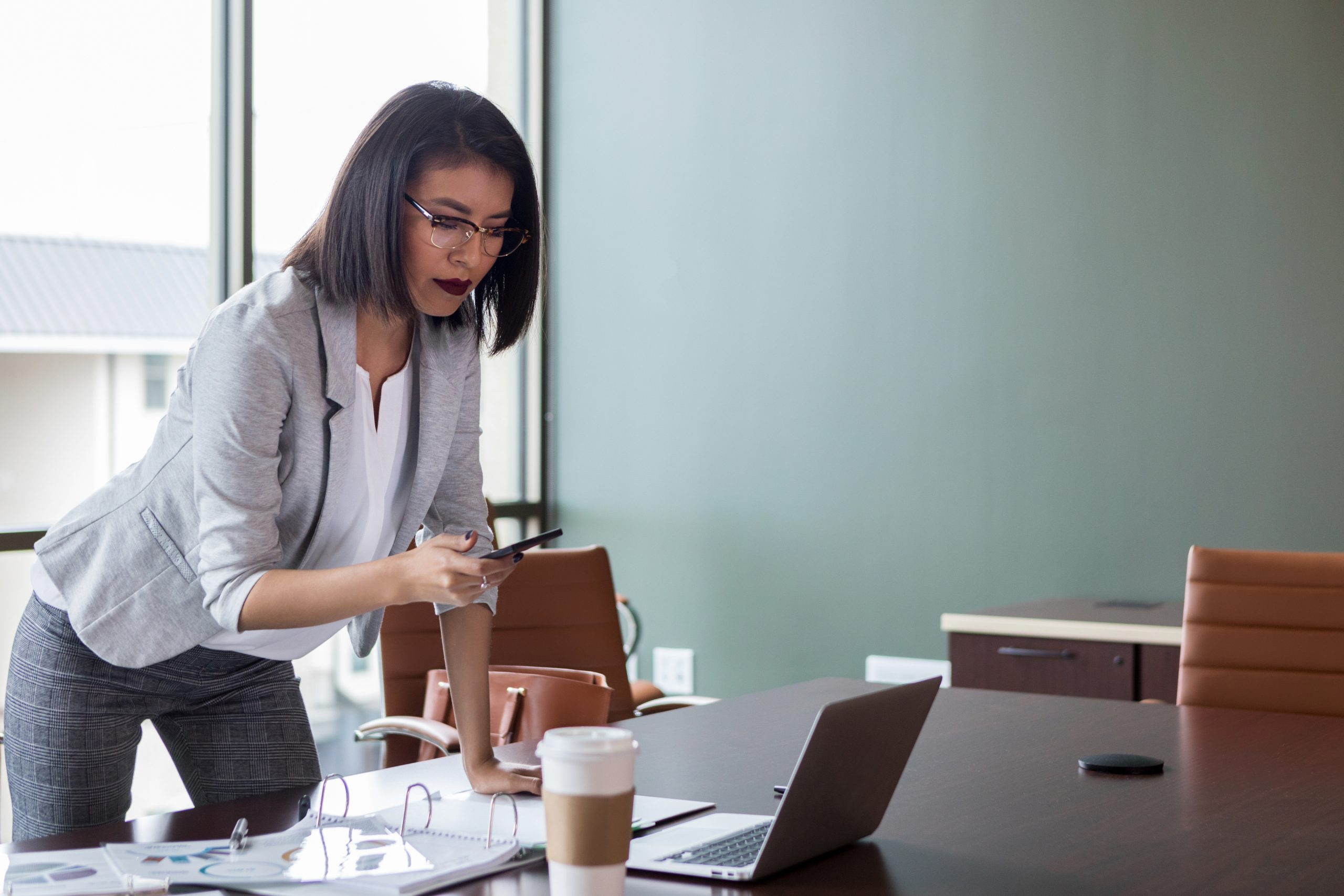 Today's savvy leads and clients expect convenient, fast, and personal communications. With help from conversational customer engagement, you send personalized messages quickly. 
What Is Conversational Customer Engagement? 
Conversational customer engagement (CCE) is a messaging strategy that focuses on client-initiated, person-to-person conversations. Whether you are answering client questions or sending project updates, CCE requires you to use an authentic, engaging tone that inspires clients to interact with your brand. 
Conversational Customer Engagement for
Incoming Client Queries
Using conversational customer engagement tactics helps you provide top-notch client service. Focus on fast and friendly messaging to resolve queries quickly and encourage clients to reach out in the future.
When answering client queries, be sure to use CCE tactics. You should:
Respond quickly, using auto replies after hours or during busy time periods

Reference client history, like past projects, loyalty statuses, or service/subscription level

Text casually yet politely, like you would message a new neighbor

Include your name and items like emojis to let clients know you're a person, not a bot
Remember that CCE focuses on the person-to-person aspect of messaging. This is critical to encouraging engagement. 
Sharing Service Information and Quotes with Leads
Leads often text in with straightforward requests about service costs, quotes, and processes. Use this opportunity to open the door to questions and future chats. 
As soon as you receive an information request, you should:
Introduce yourself with your name and title

Send a PDF pamphlet with an accompanying explanation

Ask leads whether they have additional questions
It's critical that you let leads know that they can reply with questions at any time, even after you send them their initial responses. Remember to personalize your messages, so they know they'll be starting a conversation with a person. 
Sending Project or Service Updates
Clients like to know how their projects or services are progressing. Use CCE tactics to transform these simple updates into conversation starters. 
In addition to basic update information, you should include:
A friendly greeting 

A link to more detailed information

A reminder that clients can text in with questions at any time
Clients are likely to reply with questions, especially if your project or service update indicates that a project is late or otherwise altered. Offer clients the opportunity to call if this is the case and they don't want to ask questions over SMS. 
Checking in After Project or Service Completion
Clients don't always mention when they're not completely satisfied with a project or service. It's your job to reach out and preemptively ensure your work was up to snuff, and to remedy problems if clients make you aware of them. Use conversational client engagement tactics to increase response rates. 
To apply CCE tactics to your follow-ups, you should:
Personalize follow-up information as much as possible (e.g., with the project name)

Include the relevant agent's name in the follow-up update

Encourage clients to respond through any channel they prefer
By using CCE tactics, you're much more likely to receive responses. Prioritize answering any complaints or additional requests immediately to show that you take these follow-ups seriously. 
Asking for General Feedback 
Long-term clients are some of the best proponents of your business—and the most informed critics. Let them know you care about their opinions by asking for general feedback, using CCE strategies to boost feedback rates. 
When you apply CCE to your feedback requests, you should:
Ensure clients know you prioritize their feedback

Use the opportunity to immediately address any requests for improvement

Send gentle reminders if clients don't respond to initial feedback requests
As with any CCE content, it's important that you use a casual, friendly tone when asking for feedback. Clients will be more likely to give you feedback if they feel like they're being asked by a person rather than an automation. 
Want to learn more about conversational customer engagement? Head to our blog.