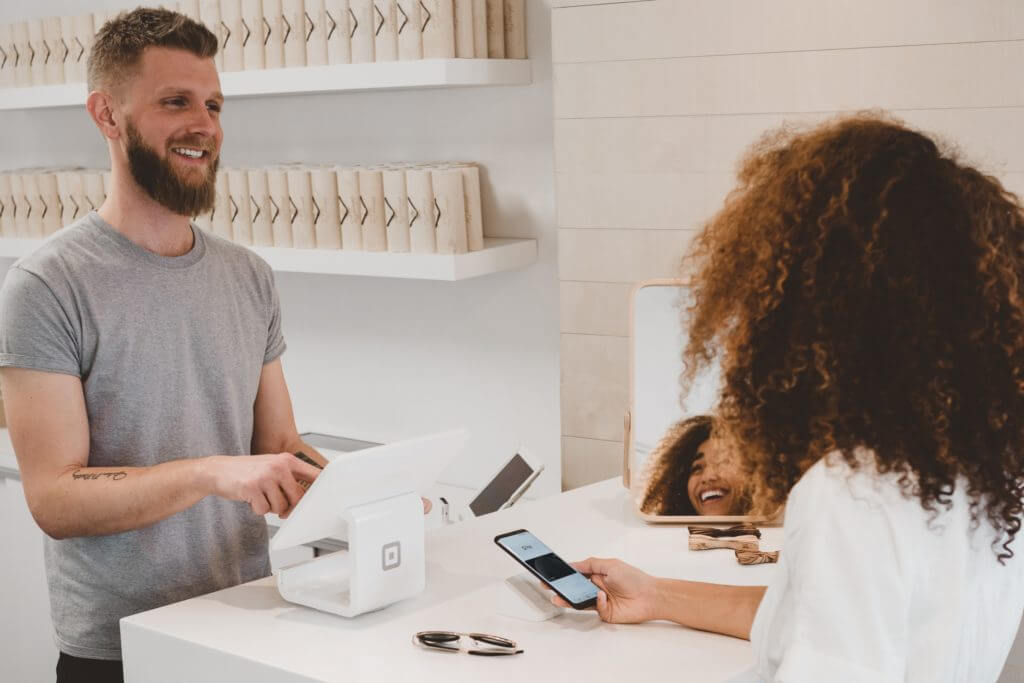 Within the beauty industry, independent brands and small businesses have gained a lot of momentum. For example, independent beauty brands increased sales by 42.7% in 2016, compared to traditional brands, which were down 1.3%. While this success is wonderful for businesses' bottom lines, increasing clientele numbers have led many beauty companies to look for ways to streamline their communications—like with salon and spa SMS. 
But when it comes to a new channel like business SMS, beauty businesses might be unsure how to use it efficiently. While business texting is an established communications channel, salons and spas may not be aware of the emerging set of business tools and best practices for it.
Read on to learn about salon and spa SMS best practices you can easily implement to help you manage your growing business. 
Salon and Spa SMS Best Practice #1: Let People Know About Your SMS Service
If you're going to invest time and resources into business SMS, you need to be sure your clients and potential clients know it's an option. Luckily, people love communicating via text; 89% of consumers want to talk to businesses through messaging. All you have to do is get the word out.
First, it makes sense to text enable your existing salon number. This way, loyal customers won't be confused about a new number; they'll simply have the option of texting or calling the number that is already programmed into their phones. 
To let people know about your salon and spa SMS service, publicize your number on:
A window or waiting area display

Business cards or stickers 

Signs on your cash register

Your website's home page or contact information page

Your social media account or favorite review websites
Along with your new SMS number, include information about what content your business will send recipients and how many texts recipients can expect each month. 
Salon and Spa SMS Best Practice #2: Focus on Clients, not Marketing
Make no mistake: SMS marketing for hair salons or day spas can perform well, if done correctly. But in a client-facing business like a salon or spa, building strong business-client relationships is the best way to sell your services.
In general, avoid marketing blasts and focus on customer engagement. Salon SMS and spa SMS are great for key tasks like appointment scheduling, sending appointment reminders, checking in on post-appointment satisfaction, answering client service queries, and offering health and beauty tips. 
Health and beauty tips are a particularly effective way to increase client engagement and build strong relationships. For example, after a massage, send a text reminding the client to drink plenty of water. If you run a hair salon, send hair clients monthly hair tips that change depending on the weather. Regular tips show that your salon cares about its clients even when they step out your front doors.
Each of these simple tasks can be efficiently completed through SMS, increasing overall client satisfaction and, ultimately, helping your business increase revenue. 
Salon and Spa SMS Best Practice #3: add Personal Touches 
Independent beauty brands are succeeding today because they are able to provide the kind of friendly, tailored service that today's savvy consumers crave. But small businesses that are growing quickly or medium businesses with a large clientele don't have to abandon that kind of personalized service.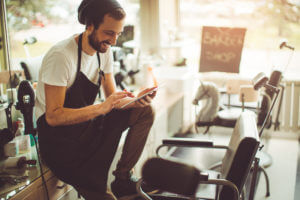 A text service for business can provide salons and spas with the ability to customize messages sent to lists of clients. Team members can use merge tokens based on the business's custom fields to automatically fill in templates with individual information for recipients. This way, each client in a list will receive a personalized message that includes their names and appointment dates. 
Your staff should also add their signatures to the bottoms of their messages, so that clients know exactly who they're texting with.
Salon and Spa SMS Best Practice #4: Open Up Your Channel for Q&A
A successful salon SMS or spa SMS service will encourage open communications from clients. The more they chat with you—and the more comfortable they feel about initiating texts—the more likely they are to keep you top-of-mind when they start planning their next pampering sessions.
Offering an open Q&A channel via salon SMS or spa SMS is a great way to leverage your team's expertise and build the strength of your client relationships. Your Q&A program should offer a variety of services:
Beauty Q&A led by your professional staff, to provide clients with styling or at-home care tips

Pricing Q&A led by your receptionists or administrative staff, to provide clients with up-front information about prices and such

Scheduling Q&A led by your receptionists, who can reach out to select clients about last minute openings

Career Q&A led by all of your staff, to provide clients with assurance regarding your team's qualifications and to inform job candidates about your company culture and expectations
With extensive Q&A offerings, your clients will feel like your lines of communication are open and transparent—and they won't hesitate to make their next appointments. 
Salon and Spa SMS Best Practice #5: Streamline Clientele Management
Today's most successful beauty businesses capitalize on the innovative software available on the technology market. These platforms offer everything from clientele organizational help to administrative assistance. Scheduling software, like MINDBODY, is a particular favorite. 
With the power of today's technology, you can integrate your favorite business apps with your salon and spa SMS software. Benefits include:
A comprehensive view of clientele information

Additional SMS capabilities (like sending SMS from within certain business apps)

More streamlined workflows 
With these added benefits, you'll find salon and spa SMS a fast, convenient, and scalable communications channel as you continue to grow your clientele. 
Have a question about salon SMS, spa SMS, or SMS marketing for hair salons? Drop us a line.