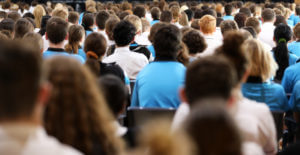 Enterprises use events to build wide networks, share their knowledge, learn from new innovators, and promote their brands. But managing events can be a challenge—especially when it comes to communicating smoothly with thousands of attendees. That's why many enterprises are turning to text messaging for events and conferences. 
Text messaging for events and conferences is different from texting friends and family. Instead of sending texts from a personal smartphone, enterprises use business text messaging platforms. These cloud-based apps empower teams to send, receive, and manage masses of attendee messages from a variety of messaging channels. Teams also include signatures and professional language in their texts. SMS integrations can even empower business SMS platforms to sync data with CRMs and marketing software. 
Read on to learn how your enterprise can use text messaging for events and conferences, starting with registration. 
Streamlining Registration
If your registration process is smooth, professionals are more likely to purchase a ticket. Use text messaging for events and conferences to offer potential buyers:
An Event Q&A Line
Encourage potential attendees to text in with their questions. Your team could answer all of these queries via email or phone call, but email conversations take too much time to resolve and phone calls consume team members' full attention. With SMS, incoming messages arrive in a shared inbox, where your team can immediately review and answer customer messages with templates or even keyword based auto-replies. Customers respond quickly, too. The average response time for a text is 90 seconds.
SMS Purchases
Business text messaging platforms integrate with various apps, including Apple Business Chat. These types of integrations empower attendees to make secure payments through messaging on their smartphones. With purchases this easy, attendees will be more likely to take the leap and buy a ticket or other items like t-shirts. 
Registration Confirmations
If attendees opt in to your SMS program during the registration process, you can send them important texts afterwards. For example, you can set up your business text messaging platform to automatically send registration confirmations to those who make a purchase. Immediate confirmations will give attendees a sense that your enterprise is on the ball—without additional team effort.
Preparing Attendees
It's important to keep attendees informed after they register for your event or conference. For attendees who haven't opted in already, publicize your business SMS services on initial confirmation emails or materials. Then, you can use text messaging for events and conferences to send: 
To-Do Reminders
Depending on your event, attendees may need to choose which talks to attend, select one-on-one meetings, or send in paperwork. With text messaging for events and conferences, your team can send reminders to all attendees at once. Your event team members simply select a template, choose a list, then click "send." Your business SMS platform will use merge tokens to draw on custom fields and personalize each outgoing text. 
Event Information
As your event gets closer, you'll want to share critical information with attendees. While important information can get lost in attendees' emails, SMS messages are sure to catch their attention. Send event date reminders, location details, and other key information through SMS. Send an email, too, in case customers like to save important information in their inboxes.
Travel Tips
As a bonus, your team may want to send attendees travel tips, too. These can include everything from local weather information to a list of excellent restaurants close to the main venue. Travel tips will add a VIP feeling to your event, increasing attendee satisfaction. 
Managing Event Day
Event day can be chaotic. Attendees often have last-minutes questions. Sometimes, they even forget what talks or sessions they signed up for. With text messaging for events and conferences, your team can provide:
Event Alerts
To increase talk or session attendance,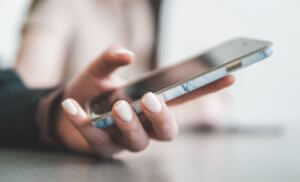 remind attendees which ones they signed up for. Your team can schedule out reminders for each event. Texting attendees about ten minutes before their selected event allows them to make their way to the specified location right on time. 
Change Notifications
No matter how carefully your event is planned, there will be one or two changes. It might be as small as a 5-minute delay. It might be as big as a changed room for a specific presentation. No matter the change, text messaging for events and conferences is the fastest way to share the news. After all, 90% of texts are read within the first three seconds of receipt. 
Day-Of Q&A
Attendees will inevitably have questions the day of your event. You may still want to have one or two tents with team members answering questions. However, it will take far fewer resources for attendees to text questions to your business SMS number. Be sure to publicize the SMS number throughout your venue. 
Collecting Post-Event Information
Your enterprise's event isn't over until you've collected and analyzed attendee responses. If you run events often, this information can be critical for both improving your conference and attracting attendees to the next one. While emailed feedback and survey requests are often ignored, everyone opens their texts. (In fast, texts have an incredible open rate of 98%.) You can use text messaging for events and conferences to send:
SMS Surveys
While you can send a link to a survey through text messaging for events and conferences, these links are sometimes blocked by carriers. It may make sense to conduct a short NPS survey or even a CSAT survey directly through SMS. This is a fast and easy way to get answers as your attendees are leaving your event for home. 
Online Reviews
Stunningly, 76% of people trust online reviews as much as they trust recommendations from family and friends. In other words, if you can get attendees to leave a good review, there's a high chance that the review will attract more attendees in the future. After your event is over, send attendees an SMS review request complete with the name of a preferred review site. Then, your team can sit back and watch the positive words roll in. 
Want to use text messaging for events and conferences? Try our text service for business for free.