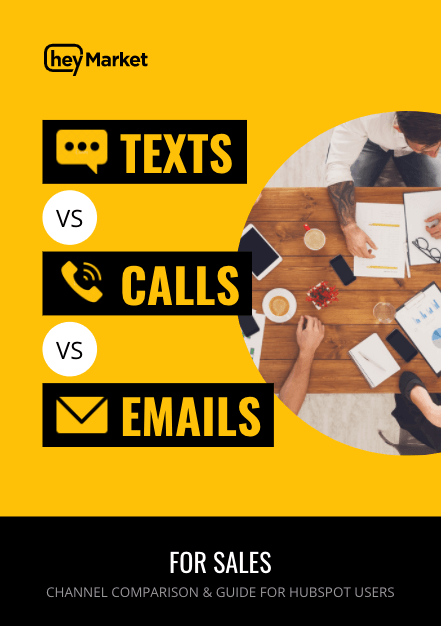 Text Messaging for Sales in HubSpot
Leads want to communicate with sales reps using text. But email is still the default form of business communication for sales, and reps love calls. So when should your reps text a customer, and when should they email? And how do you create messages that deliver value for prospects so they can move quickly through your sales cycle?
In this guide specifically for HubSpot users, learn how to use business text, email, and calls together to enhance relationships with prospective customers.
In this guide, you'll learn:
The pros and cons of each channel
How to text customers at key stages in the sales process
Which Workflows to set up in HubSpot to automate your sales texting
How to stay compliant with SMS opt in
Download this free guide today.