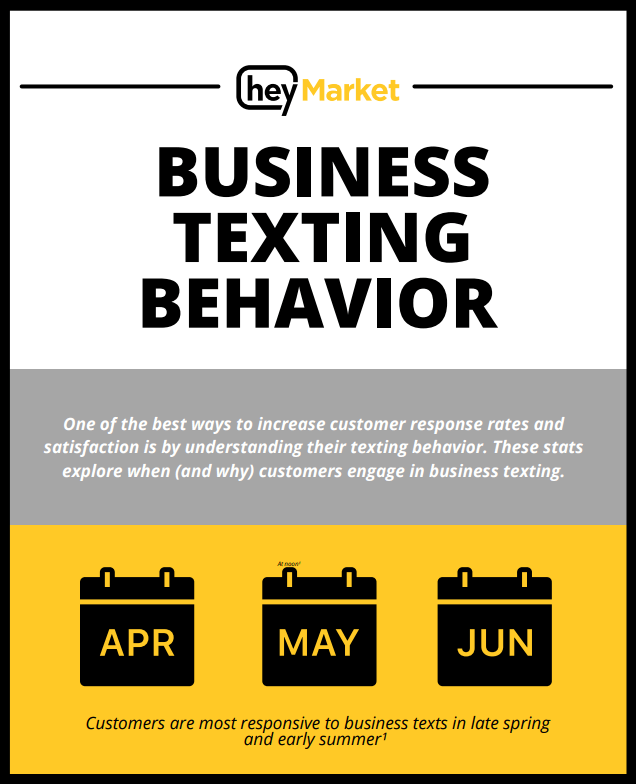 Business Texting Behavior Inforgraphic
Businesses can increase reply rates by better understanding how customers interact via business texting. That's why Heymarket compiled data that sheds light on when customers are generally the most responsive—and when your competitors are texting them, too. 
We analyzed 11,989,825 messages sent and received by 1,500 businesses (our customers) over a 120-day period in 2021. We specifically looked for response rates and their respective times so we could tell you when customers are most likely to respond to your texts. 
Download the infographic for an easy reference point for these behavioral stats.