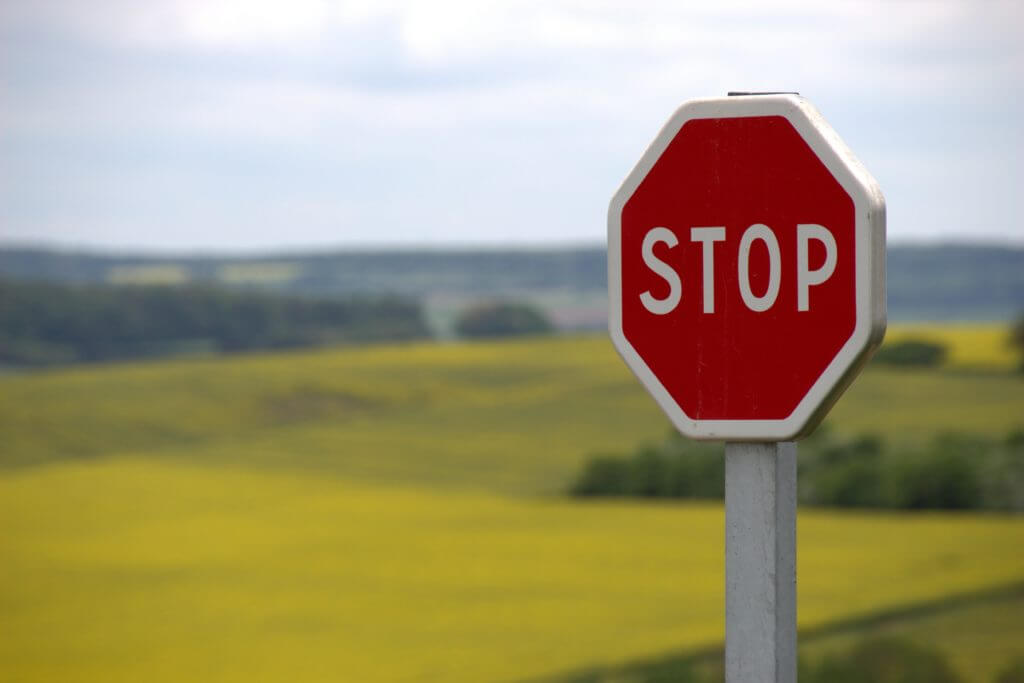 Heymarket has always supported the standard opt out keywords (STOP, STOPALL, UNSUBSCRIBE, CANCEL, END, and QUIT). When someone sends a message to a number with any of those keywords, they will stop receiving further messages from that number. As you engage with your customers over business SMS, it's important to stay compliant and have a simple way to track contacts that have opted out from receiving further messages. Heymarket now supports unsubscribe reports and views throughout the app. With this, you can see which contacts have opted out and quickly remove them from lists and campaigns or delete them entirely.
Unsubscribed Contacts in Reports
In the Reports section of Heymarket, you can view which contacts that have opted out to any further text messages from your business. Clicking into the name or number allows you to view the specific chat.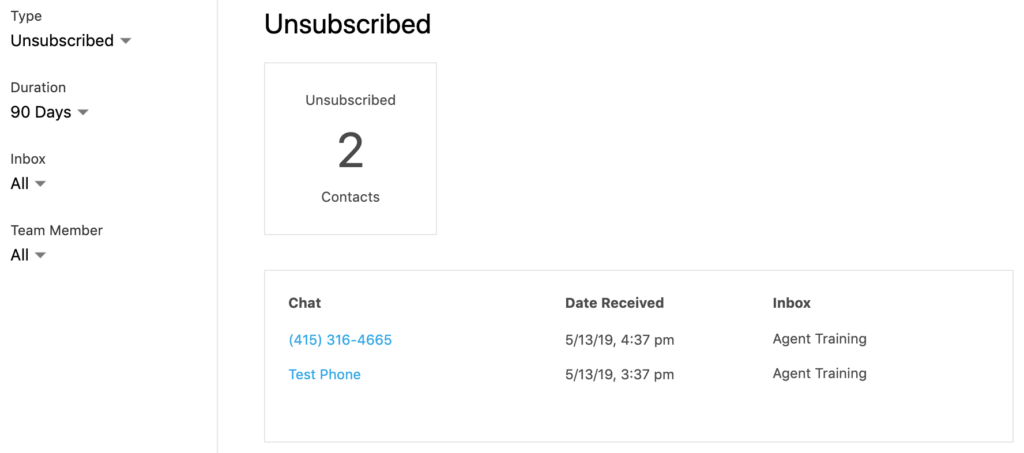 Unsubscribed Contacts in Lists
Go to any of your lists in Heymarket and on the right side, above the contacts, you can click on 'All' and see a menu option to select 'Unsubscribed'. From here, you can see all list members who have opted out at anytime from your messages. You can even delete the contacts from here.
Unsubscribed Contacts in Campaigns
You can do something from a campaign. Go to the campaign details, and on the right side, above the contacts, click on 'Currently in campaign'. Select 'Unsubscribed' to see the contacts who have replied with any of the above opt out keywords. You can now quickly remove them from your campaign.
We hope this feature will help you keep your lists and campaigns up to date with opted in contacts and further drive customer engagement.
Let us know what you think of these new reports and keep on the lookout for ongoing enhancements!