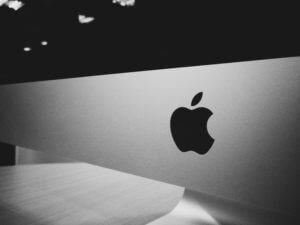 Most of us have a ton of passwords for our various apps and accounts, and they can be difficult to track. That's why linked password systems are so useful. With advanced password systems like Sign in with Apple, we also have the option to not share our email addresses with any other providers. 
To give our customers an easier way to sign in—while keeping confidential messages safe—Heymarket is now offering support for Sign in with Apple. 
What Is Sign in with Apple? 
Sign in with Apple is one of the most secure ways to quickly sign in to an app. Participating apps allow you to sign in with your Apple ID and account (or device) password, so you don't have to remember so many different passwords at once. If you have a phone with features like TouchID or FaceID, you can simply use your fingerprint or face to sign in, making the process even easier. 
To protect your privacy, Apple doesn't track your activity as you use your apps. As an added plus, new websites can only ask for your name during the sign-in process, so you don't have to provide any sensitive information. In fact, you can even choose Apple's Hide My Email tool to create a unique, obfuscated email address that forwards incoming messages to your personal email, adding another layer of privacy.
How Do You Use Sign in with Apple? 
To sign into an app with Sign in with Apple, you just need an Apple ID. 
When you sign in to a participating app or webpage, you'll see a button with the Apple logo that says "Sign in with Apple." Simply click the button and follow the instructions. 
How Can I Use Sign in with Apple For My Heymarket App?
Now, Heymarket customers can use Sign in with Apple when they log in via the Heymarket web app. If you have an Apple ID, the next time you log into Heymarket, you'll see a brand-new button on the front page announcing "Sign in with Heymarket." 
For the Heymarket iOS app, you'll need to update the app in the Apple App Store. Once the update is complete, you'll be able to use Touch ID or Face ID to log in to your Heymarket app.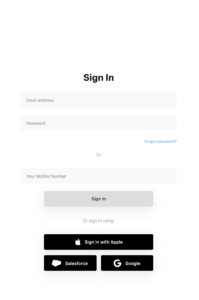 Need help using Sign in with Apple? Our team is here to help.