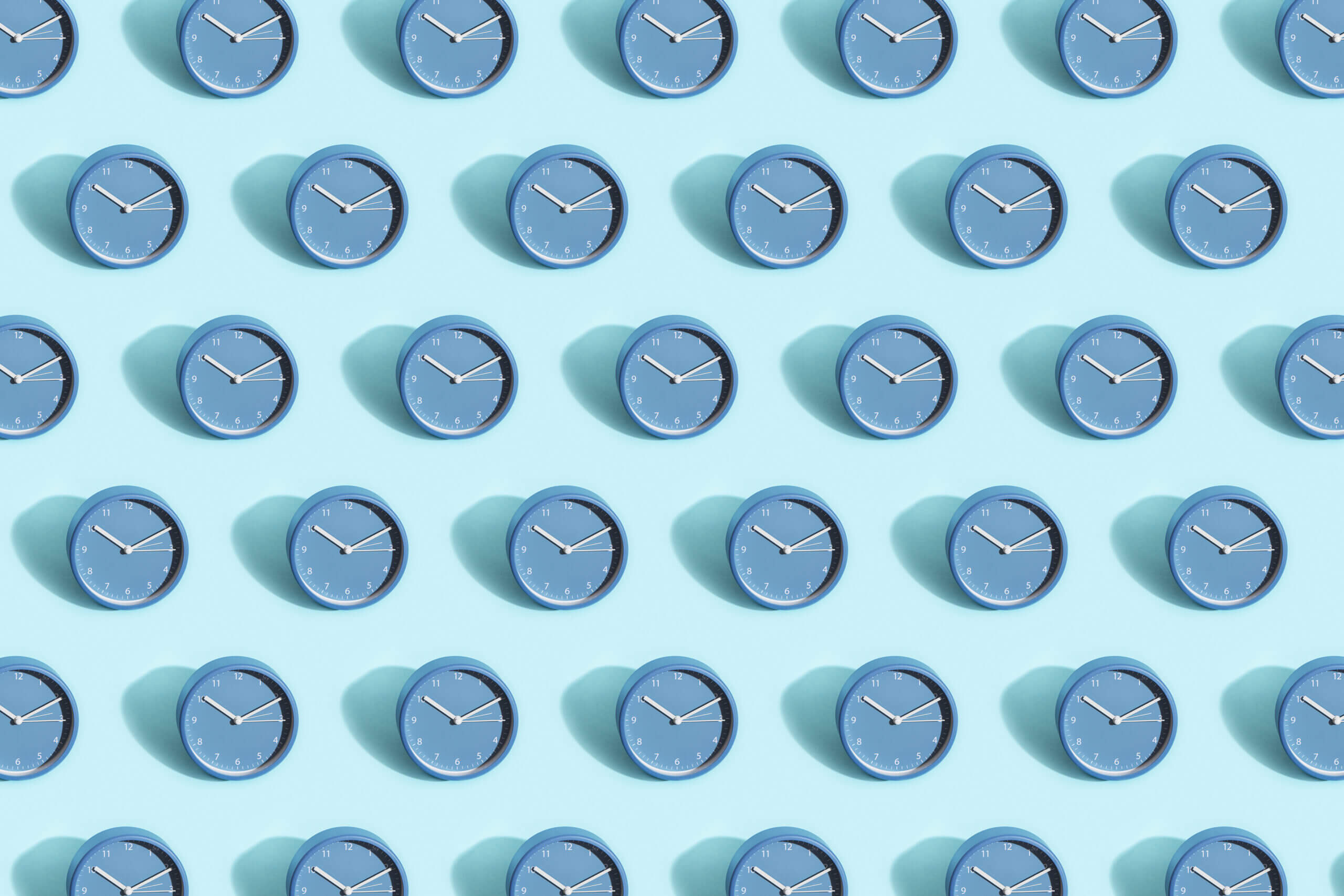 We frequently publish best practices for boosting business texting reply rates. You can increase reply rates further by better understanding how businesses and their customers interact via SMS. That's why we compiled new data that sheds light on when customers are generally the most responsive—and when your competitors are texting them, too.
Where'd We Get Our Business Texting Data? 
We analyzed 11,989,825 messages sent and received by 1,500 businesses (our customers) over a 120-day period in 2021. We specifically looked for response rates and their respective times so we could tell you when customers are most likely to respond to your texts. 
April Showers and May Flowers
Spring is an active time of year. We get outdoors frequently, hang out with friends more, and, apparently, respond to more businesses' texts. That's right: according to our research, customers are most responsive to businesses' texts during late spring and early summer. April to June are the most responsive months of the year for business texting with customers. 
Action item: Schedule your most important conversational marketing campaigns for spring. Include spring-friendly themes to encourage even more engagement. (E.g., spring cleaning, spring holidays, time to grow, etc.) Need inspiration? Check out these SMS templates for spring re-engagement campaigns.
Tuesday's (Not) Gray and Wednesday Too
Tuesday is often a lot easier for us to handle than Monday, which often hits us like a load of bricks. Plus, it doesn't have the same Monday-esque stigma. Perhaps that's why customers respond to the most messages on Tuesdays. Interestingly, companies tend to send the least amount of messages on Wednesday. That may be because customers got their service queries out of the way the day before. 
Action item: Send your chat-based SMS surveys, engagement content, and other interaction-friendly texts on Tuesdays. You may consider sending informative texts or conversational marketing content on Wednesdays, when you won't have to compete with other brands for customers' attention.
Out for Lunch (and Texting)
A lot of us rush to work in the morning, and use our lunchtime to catch up on small errands and tasks. That may be why customers are the most responsive to business texts at noon. Unsurprisingly, businesses send the most texts from 9-10am—bright and early, so team members have a chance to respond to customers throughout the day. 
Action item: Text customers with your most important content around 11am-12pm so you don't have to compete for their attention with other businesses. Plus, customers will be more likely to remember to check your texts during their lunch breaks around noon if they're fresh in their minds. 
Want to easily reference these stats later? Download the infographic.