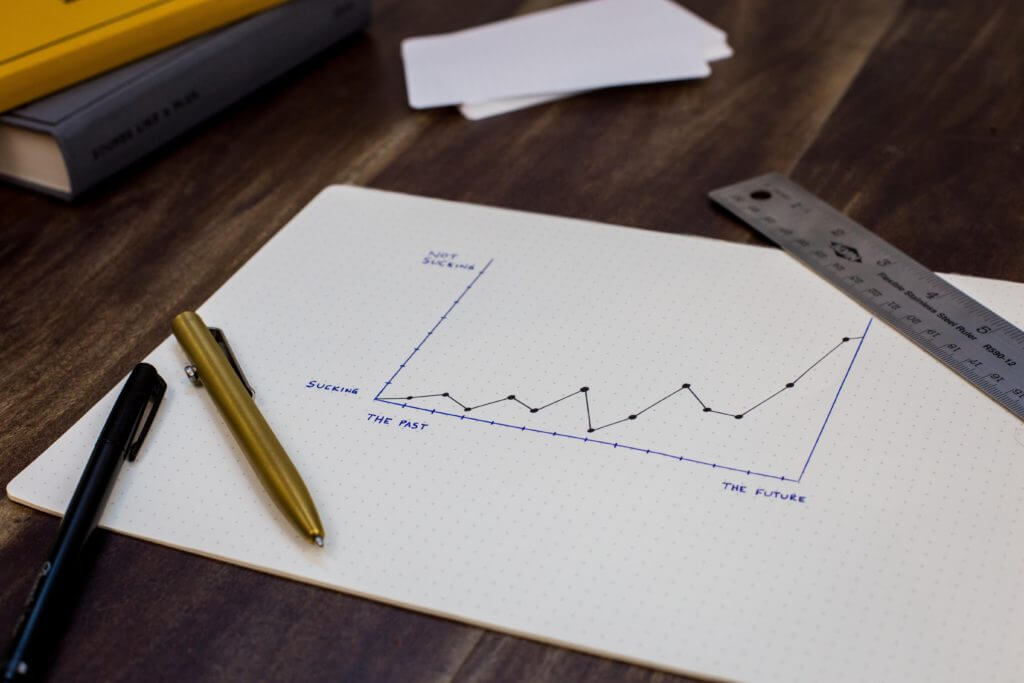 Throughout 2019, more and more companies adopted business text messaging. At Heymarket, we've seen everyone imaginable join the fray—startups and enterprises, delivery companies and agencies, and many more. 
New customers find it easy to get the hang of texting through a platform. It makes sense; we're all texting experts in our personal lives. Many of these skills transfer over when we use SMS for business. But even though business text messaging already feels natural, there are many ways for customers to maximize their use of SMS platforms. 
Over 2019, we've written articles about everything from the newest innovations in business text messaging to trending best practices. 
Read on to discover the top best practices we encountered in 2019, the new features that our customers like the most, and the features we noticed have gone underused. 
Top Business Text Messaging Best Practices
Over 2019, we shared dozens of best practices. From SMS customer service tips for small businesses to best practices for beauty brands, we covered it all. Ten best practices stood out from the rest. These tips and tricks are useful for all businesses, big or small:
Best Practice #1: Prioritize Responsiveness 
Responsiveness satisfies customers—and helps boost sales. Increase your business's responsiveness with simple tools like during-hours and after-hours auto-responses. Businesses like Methodology have experienced increased customer satisfaction after prioritizing responsiveness.
Best Practice #2: Make Every Text Personal
ized
Customers like business text messaging because most of them text every day. Because they usually text with friends and family, they expect to a human on the other side of a text. Be sure to include your customer's name and a personal signature with each initial text you send a customer.
Best Practice #3: Take Advantage Of New Channels
One of the best features of business text messaging platforms is that they accept messages from all sorts of channels. Top platforms accept customer messages from over-the-top platforms like Facebook Messenger, Apple Business Chat, and WhatsApp. As more messaging channels open up to businesses in 2020, be sure to take advantage of SMS integrations.
Best Practice #4: Deflect Calls 
With a convenient channel like business text messaging in your arsenal, you should be encouraging customers and clients to text instead of call. Use call deflection strategies to gently nudge customers toward your business SMS number.
Best Practice #5: Add Some Fun 
Texts already feel more personal and authentic to customers. To make the experience of texting with your business even more enjoyable, use emojis and GIFs. These key tools improve the customer experience, helping your team build stronger customer connections. 
Think you already knew these business text messaging best practices? Test your knowledge with our quiz. 
Most Useful New Business Text Messaging Features
We like to release new features as the year progresses, to improve the customer experience and offer more capabilities. As our customers tell it, these were the most useful new business text messaging features from 2019:
New Feature #1: Apple Business Chat Integrations
Apple Business Chat is a native app that allows customers to immediately text a business right from Messages. Our platform integrates with Apple Business Chat so your customer messages will all arrive in your shared inbox. 
New Feature #2: Improved Reports 
This year, we upgraded our automatic reporting ability. Dashboards are cleaner than before, and teams can filter their reports by even more categories. 
New Feature #3: Status
It's hard to tell when coworkers are available to help you answer a customer message—especially when your team works remotely. With Status, team members can mark their availability so everyone knows who is able to help. 
New Feature #4: Zendesk Integration
In 2019, we also released a powerful Zendesk integration. Customer service agents can text customers directly through their Zendesk Interface. They can also access key features like templates, scheduled messages, reminders, and emojis.
New Feature #5: SMS Chrome Extension 
When looking through contacts on a webpage, whether its a CRM or eCommerce app, their SMS numbers are often written in plain text. With an SMS Chrome extension, your teams can click on any phone number and immediately text it from that webpage. 
Most Revolutionary Efficiency Features
In the business text messaging world, 2019 was the age of efficiency features. Teams learned how these key features streamline team workflows. From simple to complex, these were the most revolutionary efficiency features of 2019:
Revolutionary Automation #1: Templates
Sure, templates are simple. But they're also the foundation of every complex automation out there. Templates help teams create a uniform, branded team voice while allowing them to expedite customer resolutions. 
Revolutionary Automation #2: Scheduled Messages
Scheduling messages is another simple efficiency tool that goes a long way. Scheduling a reminder or follow-up is a great way to ensure that you—and your customers—remember important meetings and conversations. 
Revolutionary Automation #3: Auto-Replies
Most teams have after-hours replies. But with today's technology, after-hours and during-hours replies can be triggered by keywords. For example, a customer message with the word "return" can receive a reply mentioning when the returns team will be back in the office. 
Revolutionary Automation #4: Auto-Routing
Teams can also auto-route messages based on either messaging entry point or keywords. For example, a message coming from a shopping cart page can be sent to an IT assistant. A message with the word "return" can be routed to a returns specialist. 
Revolutionary Automation #5: Drip Campaigns
SMS drip campaigns had a moment in 2019, too. SMS drip campaigns allow teams to text lists of customers on a regular basis. When customers respond, they are directed to team members or opted out of the list if they send an opt-out keyword. 
Business Text Messaging Features
That Your Team Might Not Be Using
Many teams see results right away when they start using business text messaging. Operations are more streamlined, and teams find it easier to track incoming customer messages. But this satisfaction can lead to complacency. We've rounded up the 3 most business text messaging features of 2019 that your team might not be using—but should.
Underused Feature #1: Reports
Reports are often looked at once, then ignored. However, reports can help your business determine how your new channel is performing. They can even help you determine which communications channels are the most effective. 
Underused Feature #2: Integrations
Integrations between your business text messaging app and other apps are incredibly useful. First, they allow you to ensure customer data is accurate. They also allow you to increase the personalization of customer messages. Finally, they allow you to work from within a single interface. For example, with a Slack SMS integration, teams can text right from within Slack.
Underused Feature #3: Cross-App Automations 
Cross-app automations are critical for creating a streamlined business app ecosystem. With the right cross-app automations, you can streamline workflows, saving time for your team. 
Want help forming a 2020 strategy? Give us a shout.