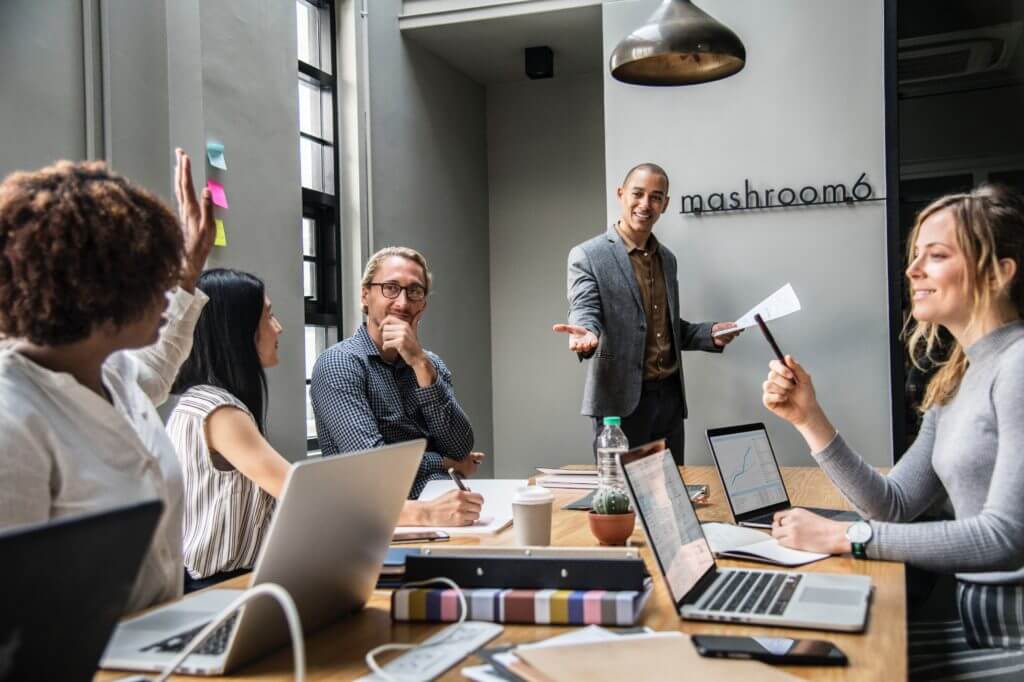 Effective employee training is a must-have for successful businesses. Seven out of ten professionals say that job-related training and development opportunities directly influence their decision to stay with a company. The effects aren't just internal, either; companies that invest the most in workplace learning yield higher net sales per employee and higher gross profits per employee. So how can franchises offer the most effective training possible across all of their teams? The answer lies in business SMS. 
Teams that use an SMS marketing platform or SMS for customer service know how helpful texting can be between a business and a consumer. But business texting services are also effective for internal operations, such as organizing internal projects, managing in-field staff—and training. 
Want to learn how business SMS can streamline your franchise's training processes? Read on to find out. 
Manage Training Administration
Franchise managers face many administrative challenges with training, from ensuring that new hires have the right paperwork to ensuring that seasoned employees show up to their re-training sessions on time. Because of its 98% open rate, texting is an excellent channel for training-related administrative tasks. Business texting services can: 
Keep Employees Up To Date on Training 
Onboarding and initial training often go hand-in-hand. Certain training, like HR policy training, must be documented when complete. Occasional texts asking for paperwork can encourage team members to complete and turn in their paperwork faster. Some business texting services offer drip campaigns, which allow managers to follow up on paperwork without sending repeated texts to every single team member each time.
Help Managers Organize Schedules 
Business SMS is an efficient channel for organizing schedules, too, since the average response time for a text is 90 seconds. Managers can easily send out texts to new hires asking for their availability, then respond to individuals one at a time. This can be particularly helpful for scheduling one-on-one training sessions.
Send Personal Notifications En Masse 
Whether employees are training or retraining, the process often involves multiple due dates or training dates. With scheduled messages as reminders, managers can send personalized meeting or due date notifications to a large group of team members with a single click. Business SMS platforms use merge tokens to draw information from employees' custom fields, adding a personal touch to each message.
Send Follow-Up Content
After initial training, team members often need to revisit new content in order to retain it. This means that managers should provide additional, post-training content. While post-training content might become lost in the email inboxes of busy employees, texts are sure to reach your team members, and are likely to be read. 
Managers can use business SMS to send: 
Follow-up tips 

Daily reminders

Content quizzes

Training-adjacent games
All of this content can be sent to specific lists of teams within a franchise, but personalized with each team member's name or other relevant information. In other words, a manager can send follow-up content to a team of 50 members in less than a minute, and each team member will read a text that looks like it was sent to him or her individually. 
While follow-up content is often lost between the cracks, a texting service for business ensures that team members receive—and reply to—your training-related communications.  
Offer a Channel for Real-Time Support
After training ends, managers can serve as in-house experts on the new subject matter. With the help of a texting service for business, managerial teams can offer an open channel for fast and reliable support from team members. 
Team members should be encouraged to send relevant questions to the main training business SMS line, in case a manager isn't physically around when the team member has a query. 
For optimal performance, an internal business SMS helpline should include: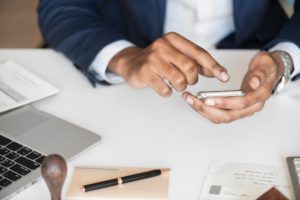 A

shared inbox

, so that managerial teams can quickly view all incoming questions and choose which questions they can best answer

An auto-reply letting employees know when to expect a response

Automated, keyword-based routing

so that questions can get to the right manager quickly
With an open Q&A channel, team members will be able to confirm the information they learned in training and apply it to their current workload.
Provide In-App Assistance
Teams that already use business SMS for their customer communications, like customer service, can also use key platform features for training purposes. For example, a texting service for business should offer:
Shared Inboxes
Briefly mentioned before, shared inboxes allow permissioned team members to see all incoming customer queries and either assign the messages to themselves or assign them to others. Managers can teach new hires how to spot and assign themselves relevant incoming messages by initially assigning them to new hires themselves, or setting up auto-assignments. 
This critical feature empowers new hires to invite other team members into customer conversations without the customer's knowledge. While private messaging is always useful to teams, it can be particularly useful for employee training. New hires can have experienced team members watch the progress of a conversation initially, then, once the new hires feel more comfortable, can simply invite other team members to review conversations and help when needed. 
Ready to create a frictionless training program with the help of business SMS? Try our text service for business today.